Light up Dance Floors
Dancing on a sparkle lit dance floor makes it magical!
Sparkle Dance Floor
Illuminate your night with a Dance floor with built in lights that will illuminate your guests as they dance, these dance floors can be custom fitted to any venue and can be picked in a range sizes. They will light up your venue and give an extra touch of atmosphere to any event. They can add a really stylish element to your party.
Watch how the sparkle lit dance floor can transform your venue
A fairylit dance floor is an excellent way of adding to any venue, our led dance floors are guaranteed to keep your guests dancing throughout the night. Our floors come in a range of sizes and can be fitted to any venue.
Dave's display was incredible and added features such as lights were good value. Thanks again Dave.
Nikitta Mullen-Rasheed
The largest dance floor we offer is 20 ft x 20 ft or 24 ft x 16 ft.
Illuminating Dance Floors
The floors we use are the best and most modern Lit Dance floors in Ireland. They are brilliant and dazzling. These can add a professional feel to private parties and functions. You can choose any colour or combination led lights for your dance floor. The led dance floors contain 100′s of led lights creating a dazzling effect on the dance floor, which is sure to amaze your guests.
Chequered Dance Floors
Bring a touch of elegance and style to your party occasion with our Black and White Dance Floor. Our chequered dance floors are solid and have a lovely glossy finish.
The black and white dance floor brings a sense of sophistication and class to any event and any venue.
The edging of our chequered floor has a gentle aluminium slope providing safe access for guests entering and leaving the dance floor.

Not only was he our DJ he also did all our lights and amazing floor which looked like something from a fairy tale
Nicola & Alan
These
illuminating Dance Floors
will bath your guests in lights as they enjoy the music or entertainment at your event.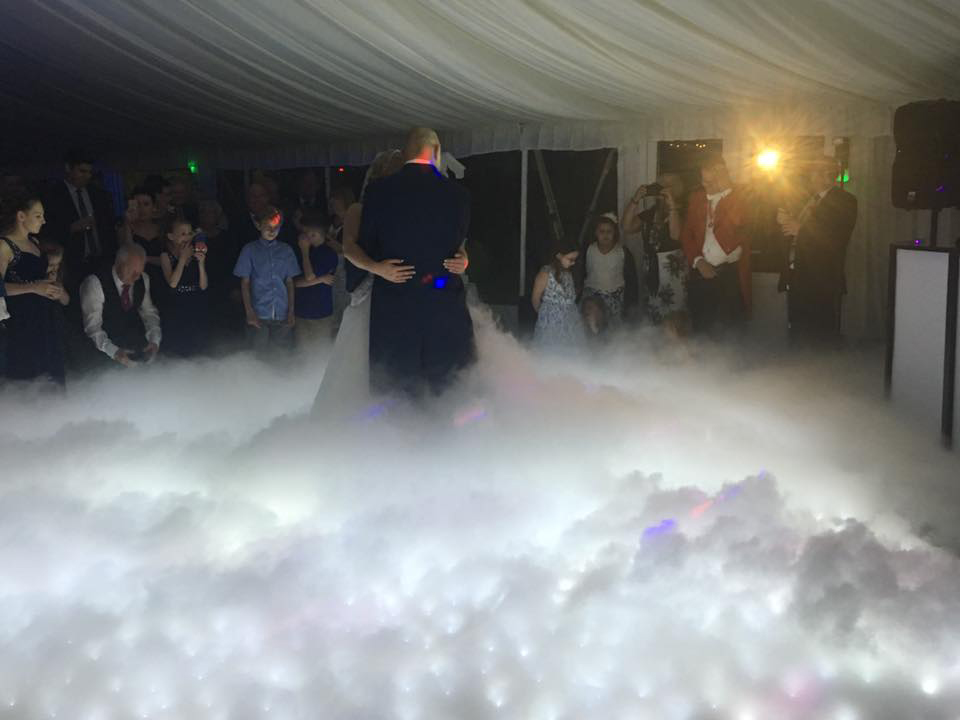 Jo dancing in the clouds.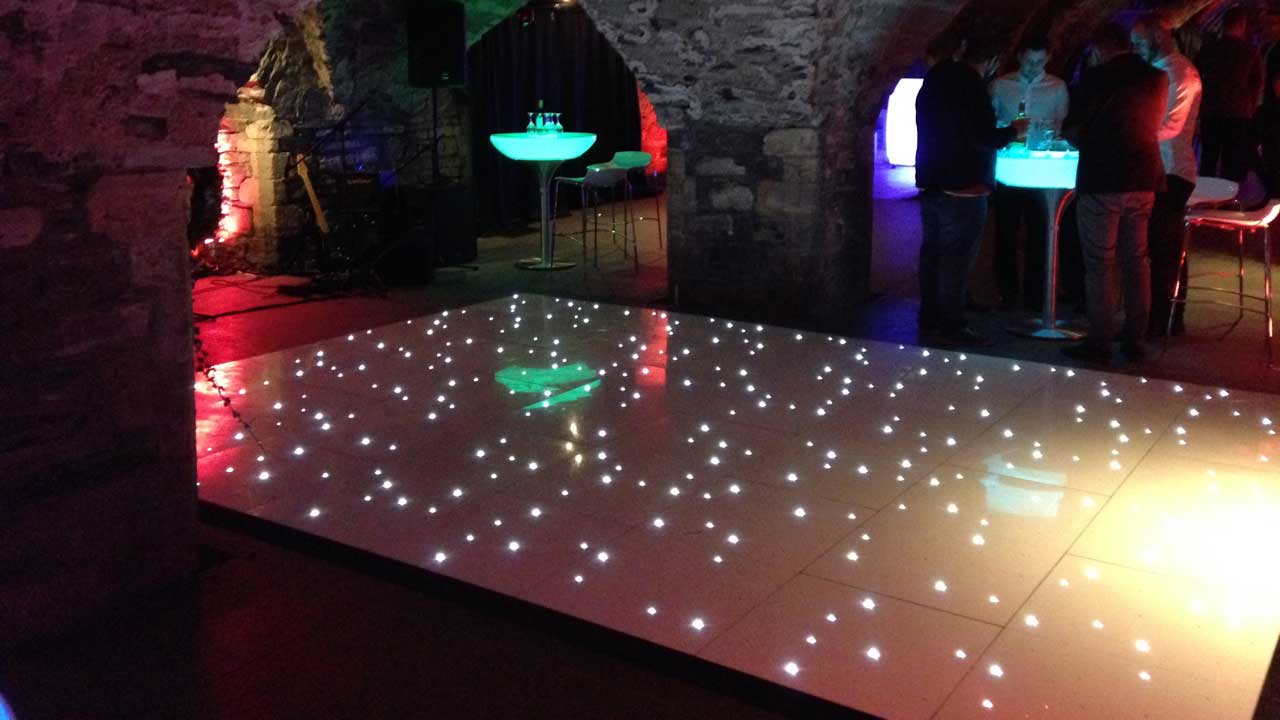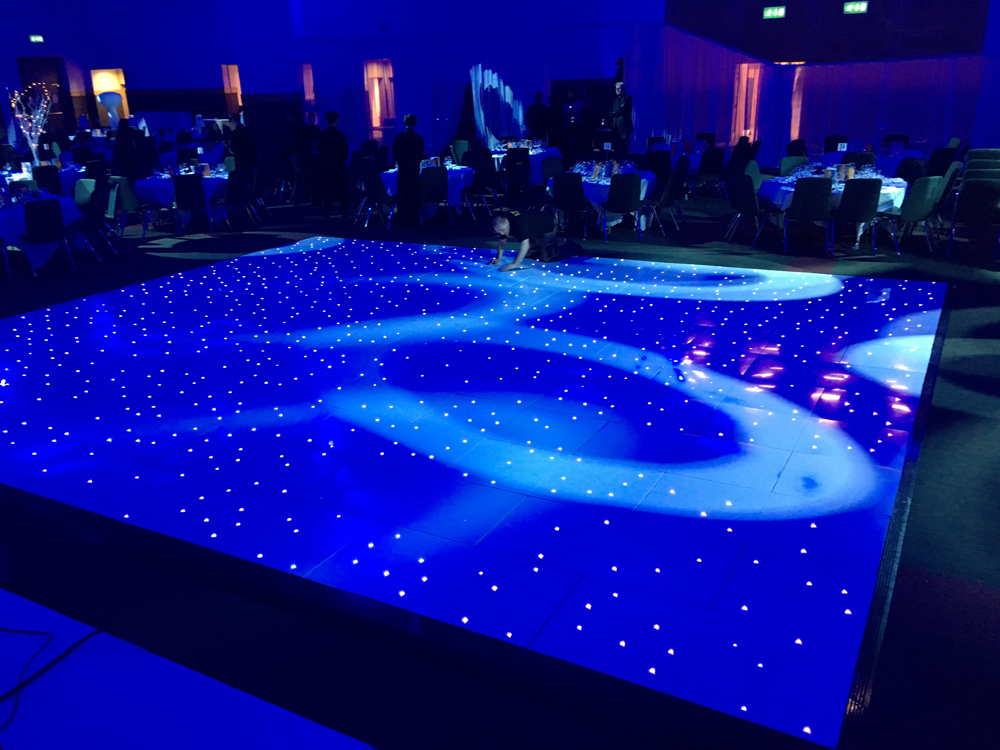 Look how cool this picture is of our sparle dance floor.
We are based in the Dublin area but provide this service to the Leinster area.