Geode Wedding Cakes Is A New Trend That Literally Rocks
When it comes to tying the knot, it seems that recently, a lot of couples have been shying away from traditional weddings.
Whether it's ditching the diamond ring for a gorgeous gemstone, swapping out the classic white gown for a colorful wedding dress or opting for a fun choreographed entrance instead of a boring walk down the aisle, we've seen couples find all sorts of ways to put a unique spin on their special day.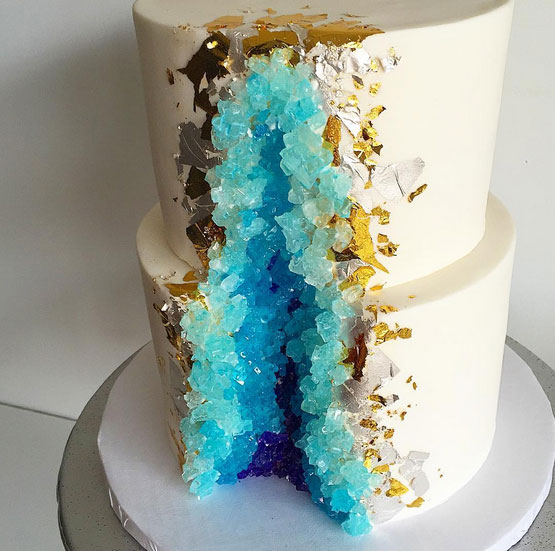 If you're looking for a way to add an eye-catching element to your dessert table, you'll be glad to know we recently came across a new wedding cake trend that totally rocks. No, really, I'm serious.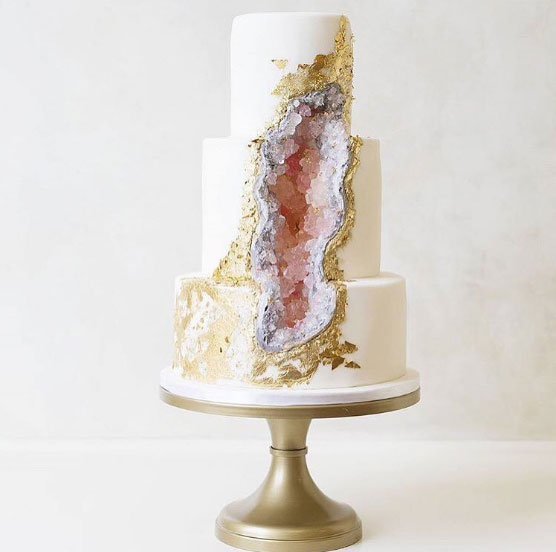 Apparently, "geode cakes" are all the rage this wedding season and now, lots of brides are swapping the plain white buttercream frosting for some towering tiers smothered in sparkly stones.
Source: Geode Wedding Cakes Is A New Trend That Literally Rocks