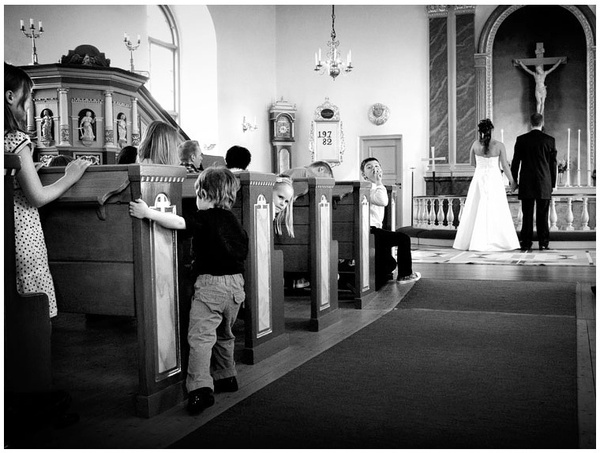 Deciding whether or not to have children at your wedding can be tricky. Unless you already have children, of course – in which case I'm sure they'll be a big, beautiful part of your day!
CHILDREN OR NO CHILDREN?
If you decide not to have children at your wedding you need to let friends and family know well in advance so that they can arrange baby-sitters. Some of them will look forward to a 'night off' celebrating your wedding with you!
Dreams of a glamourous, adults only affair in a ballroom or a raucous wedding weekend in a chalet may be hampered by family expectations. However, this is your wedding day and you should  do whatever suits you and your partner.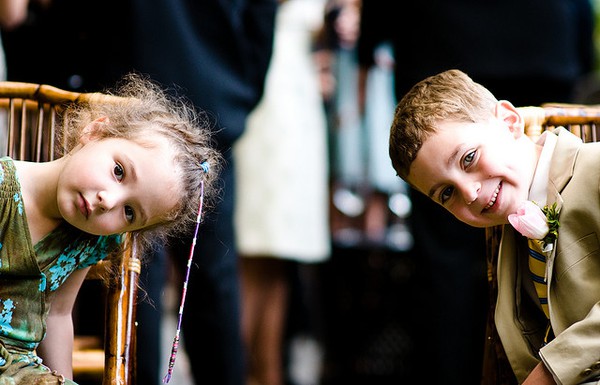 Either way, it's important to be clear on the invitation whether children are actually invited or not. First of all, when addressing your wedding stationery you need to be very specific – is it simply Mr & Mrs Smith or The Smith Family that you are inviting?  On the invite itself a simple 'Children welcome' or 'no children under the age of 10 please' (or whatever your cut off age is) should be good enough.
'CHILDREN WELCOME'
The rest of this rather epic post is aimed at those of you who are planning on inviting children – expect lots of helpful tips and ideas for keeping children entertained and happy at your wedding!
Children can be lots of fun at weddings especially when they are doing their cute little moves on the dancefloor! Long periods of sitting still and being quiet is difficult for young children who naturally have very short attention spans. When the boredom kicks in, they can become restless, hungry which can set off tantrums, tears and upset parents.
If you are having a lot of young children at your wedding, you could consider hiring crèche facilities run by qualified nannies who can supervise the children throughout the day. They can set up an activity center in a separate room and keep the children entertained and content with Inflatables and Giant Games.
If your budget doesn't stretch to a crèche, you could ask your wedding venue an additional room that parent's can use, a quiet place in a separate room or area where parents can take their children if they need a bit of time away from all the excitement or if they need changing. You could also give them the option of a TV and Playstation or X Box in a 'quiet room'.
Popping a Disney cartoon on is a sure fire way to get children of all ages to calm down and sit still for a bit!
Read the full story at source: The Complete Guide To Children At Weddings